The introduction of artificial intelligence (AI) and machine learning to support algorithmic processes such as RankBrain is steadily gaining weight among the top ranking signals, meaning marketers should seek to practice good spelling, grammar and punctuation.
But is spelling and grammar a direct ranking signal?
Spelling and Grammar Ranking Signals: A Conspiracy Theory?
There are pages upon pages of articles evidencing the importance of spelling and grammar for marketers.
In fact, the introduction of Google's Panda Update saw quite a few sites with poor spelling and grammar slip several positions in search engine result pages (SERPs).
So, is the debate around spelling and grammar being a ranking signal a conspiracy theory, or does it hold some truth?
While spelling and grammar are essential for the user experience, they are not a ranking signal, according to Google.
However, that's not to say you should discount spelling and grammar as this could change with search engines placing more emphasis on creating high-level content.
And it's not just SEO professionals who believe spelling and grammar should be treated as a priority in content writing.
Communication is used in writing to clients, employees, customers, and colleagues and failure to effectively communicate can have crippling effects on business. According to a research study conducted by Foleon, poorly written content costs American companies $400 billion each year!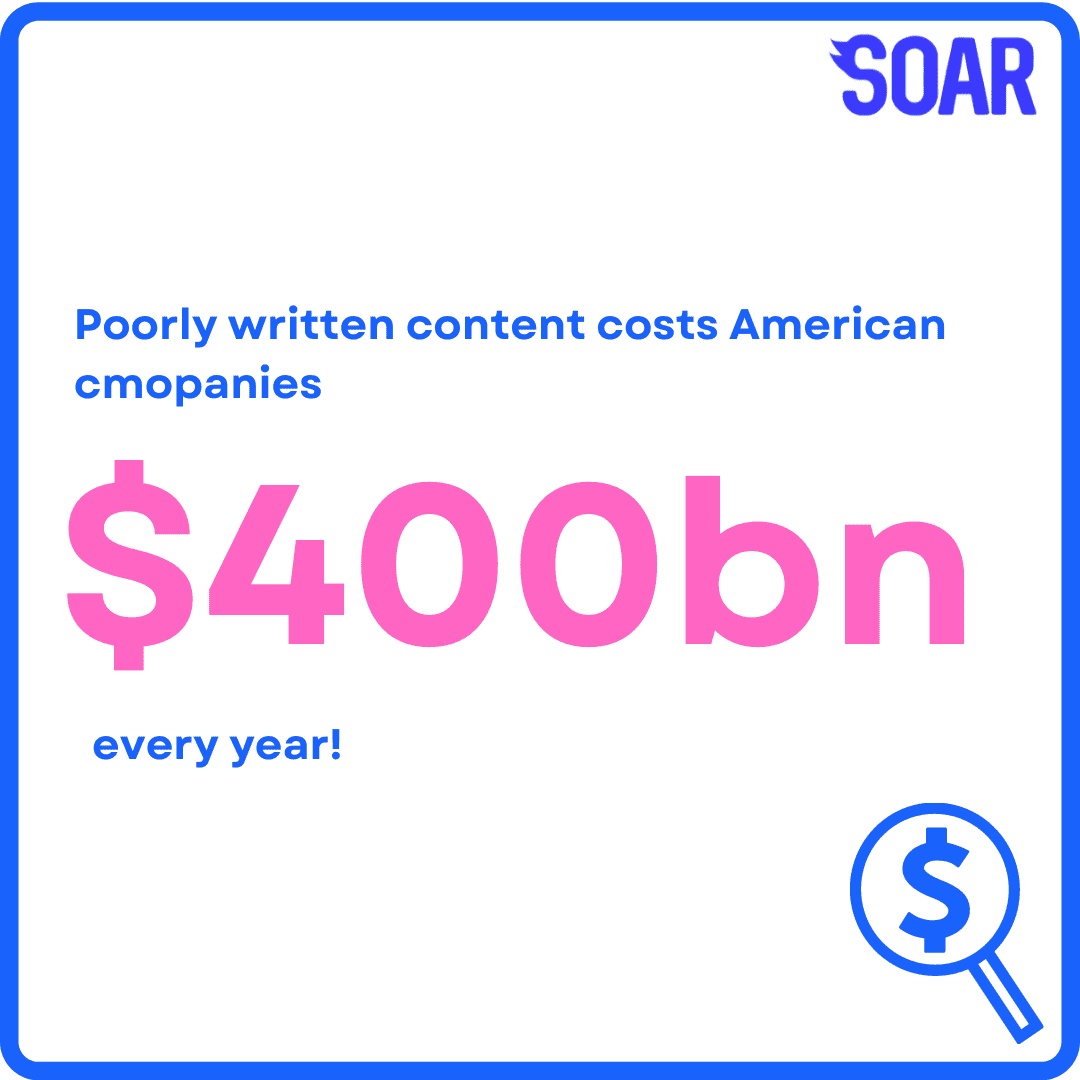 And while providing a good user experience (UX) tends to involve making sure the user has as little to read as possible, if the only sentences on the page are poorly written, this could be detrimental to UX.
Easy to see how spelling and grammar can be connected to SEO, right?
To avoid providing a bad UX and provide value to users, always run a spellcheck on your content before publishing.
You could also use various tools such as Grammarly, which corrects spelling and grammar mistakes while simultaneously identifying any contextual errors.
Impact of Spelling and Grammar on SEO
Spelling and grammar play an influential role in your SEO effort.
Websites that practise good spelling and grammar are deemed more reputable by users as correct spelling, grammar, and punctuation signals professionalism, credibility and quality writing, enhancing the user experience.
And as user experience is a direct ranking factor, unpolished content could negatively impact your website's SEO.
Suppose you're a financial services company encouraging people who land on your site to buy insurance from you. Yet, your web pages are peppered with spelling and grammar mistakes; users will often lose trust and exit your site.
If this is a recurring problem and your website has a shorter than average dwell time, search engines could push your web page or website further down the rankings, resulting in less traffic to your site.
Low-quality content can increase bounce rates exponentially. For example, according to a Website Planet study of over 5,000 site visits, websites with bad spelling and grammar reported a bounce rate increase of 85% compared to typo-free landing pages.
Will Bad Grammar and Spelling In Blog Comments Impact SEO?
According to Google, poorly written blog comments will not harm your SEO.
However, be aware of spam-style comments, and delete any you come across as they can negatively impact your position in SERPs.
To avoid getting spam comments altogether, install a CAPTCHA verification plugin to your website – a security measure tool that allows you to differentiate humans from robots.
For further tips on spelling and grammar, take a read of our Proofreading and Editing for Content Writers guide.