SEO for small businesses with a limited budget
Technical SEO considerations
Leverage the power of local search
Implement schema markup

Ask for customer reviews to boost credibility and trust
Have you ever felt frustrated by seeing your competitors appear higher up on search? Struggled to generate leads and increase conversions?
If the answer is yes, then keep reading as we've covered how small businesses can go about improving their rankings using search engine optimisation (SEO).
What is SEO?
Search engine optimisation (SEO) is the process of improving your online performance to boost your visibility in search, attract more visitors to your website and gain qualified leads.
The primary goal of eCommerce is to maximise reach to qualified traffic and increase business profitability by obtaining more sales or sign-ups.
As Google dominates 92% of the market share, optimising your website to appear in different types of search results on this platform is crucial. To maximise your visibility on search engine result pages (SERPs), you should be optimising for:
Though that's not to say that you should ignore other search engines – optimise your website for multiple platforms as Yahoo, Bing and Yandex all have standards for SEO that require different strategies.
However, for small businesses that don't have the time or resources to invest extensively in SEO, gaining a spot on the first page of search can be challenging. On top of that, you're competing against big brands that have the money to spend on advertising, marketing and SEO.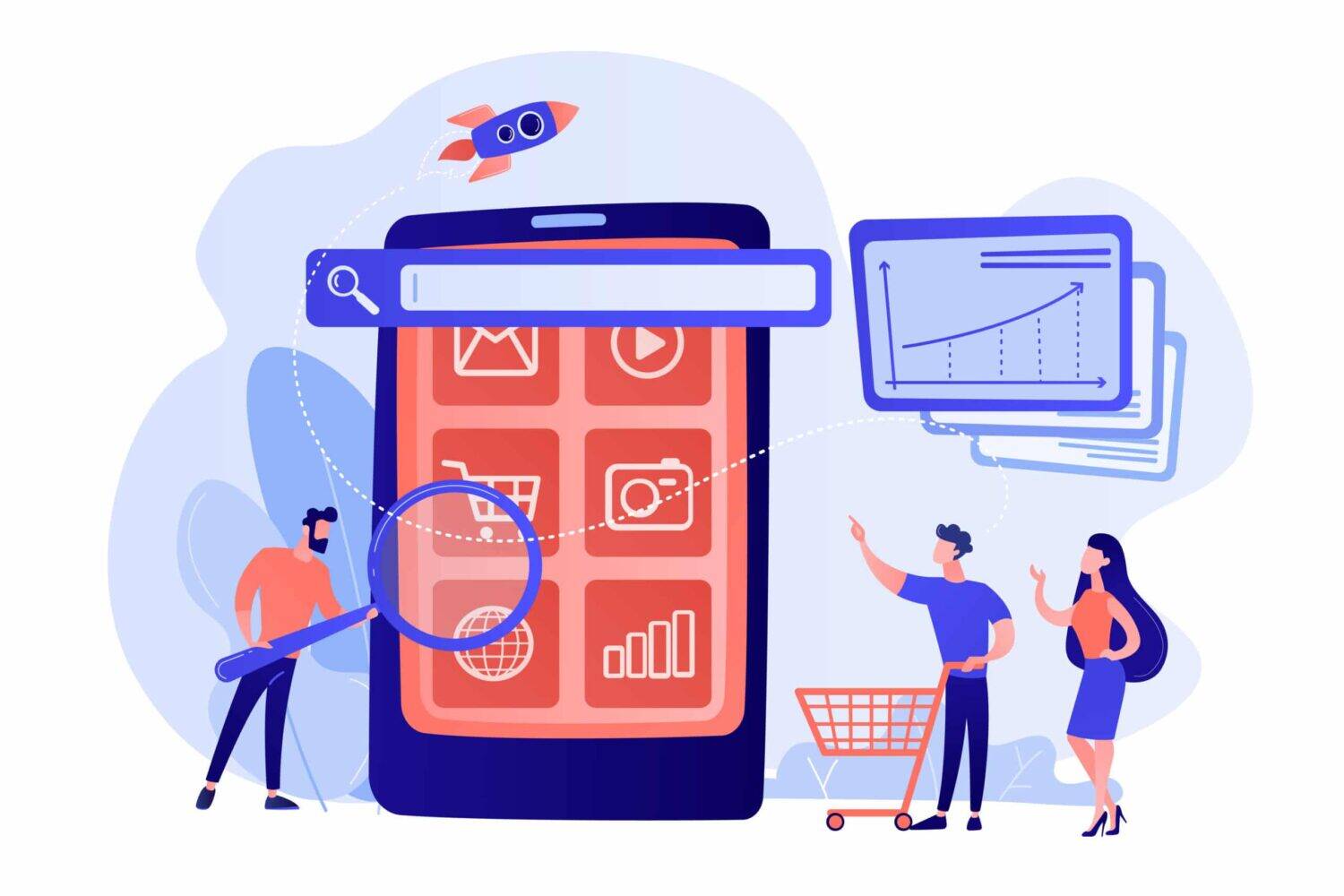 So, if you don't have the budget, time or resources to climb the ranks, what's a small business to do?
We've compiled a 10-point checklist from our SEO experts to help you prioritise the tasks that will get your business hitting the ground running in SERPs.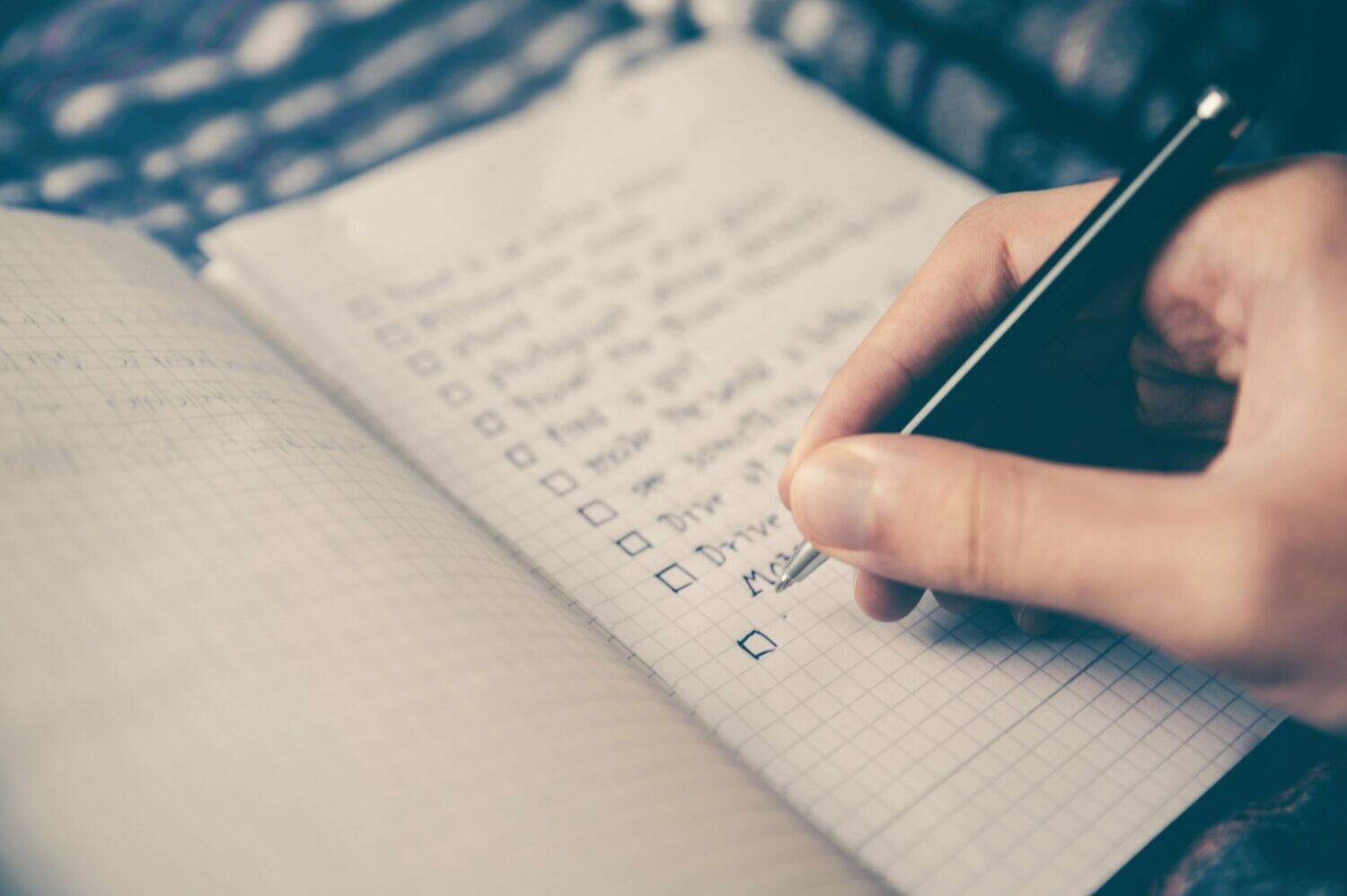 #1 Understand Your Target Audience
Defining your target audience is a vital part of any successful SEO strategy.
If you don't know your target audience, how will you know what keywords to implement to lead them to your website?
Sometimes businesses focus too much on keywords and not enough on the target audience, which could negatively affect the conversion rate by putting your website in front of the wrong people.
Understanding your target audience is key to developing a strategy to ensure your website is visible for relevant search queries.
If you're not sure how to go about defining your target audience, start by asking yourself the following questions:
At what point do customers determine they need to use my product or service?

What devices do people use to visit my website?

What are my current customer demographics?

What are my competitors' top-ranking pages and keywords?
You should also utilise data from Google Analytics, which will help you gain a detailed understanding of who your current audience is and how they behave.
#2 Technical Considerations
Your website might look good at face value, but is it indexable and crawlable?
Technical issues or oversights will hinder search engines from crawling and indexing your website, negatively affecting your rankings in SERPs.
Some of the most common technical SEO problems are:
Duplicate or thin content

Broken links

Improper use of canonical tags

Poor mobile experience

Shady backlink profile
Before creating a content or marketing campaign, it's vital to ensure a solid foundation.
#3 On-Page Optimisation
On-page SEO involves aligning content with targeted keywords and ensuring that pages are correctly structured to increase your brand's visibility in search results.
Creating content goes beyond incorporating targeted keywords. Whether creating landing pages, blogs or writing product descriptions, it's important to develop properly structured, high-quality content that is unique and written in natural language.
That means don't copy and paste manufacturer product descriptions or pepper your pages with keywords, as this will work against you.
To help you, we've shortlisted the most critical SEO factors for content:
High-quality content that incorporates target keywords appropriately

Text, images and other media are correctly optimised with ALT attributes

Primary keyword phrase is featured in the page URL, title element and first 100 words of the page

Break up content with H2s

Key page elements are within the recommended character length

– Title: Less than 70 characters

– URL: Less than 90 characters

– Meta description: Less than 155 characters

Use keyword-rich anchor text when internally linking
#4 Optimise for Local SEO
All small businesses should leverage the power of SEO, which can give big companies a run for their money.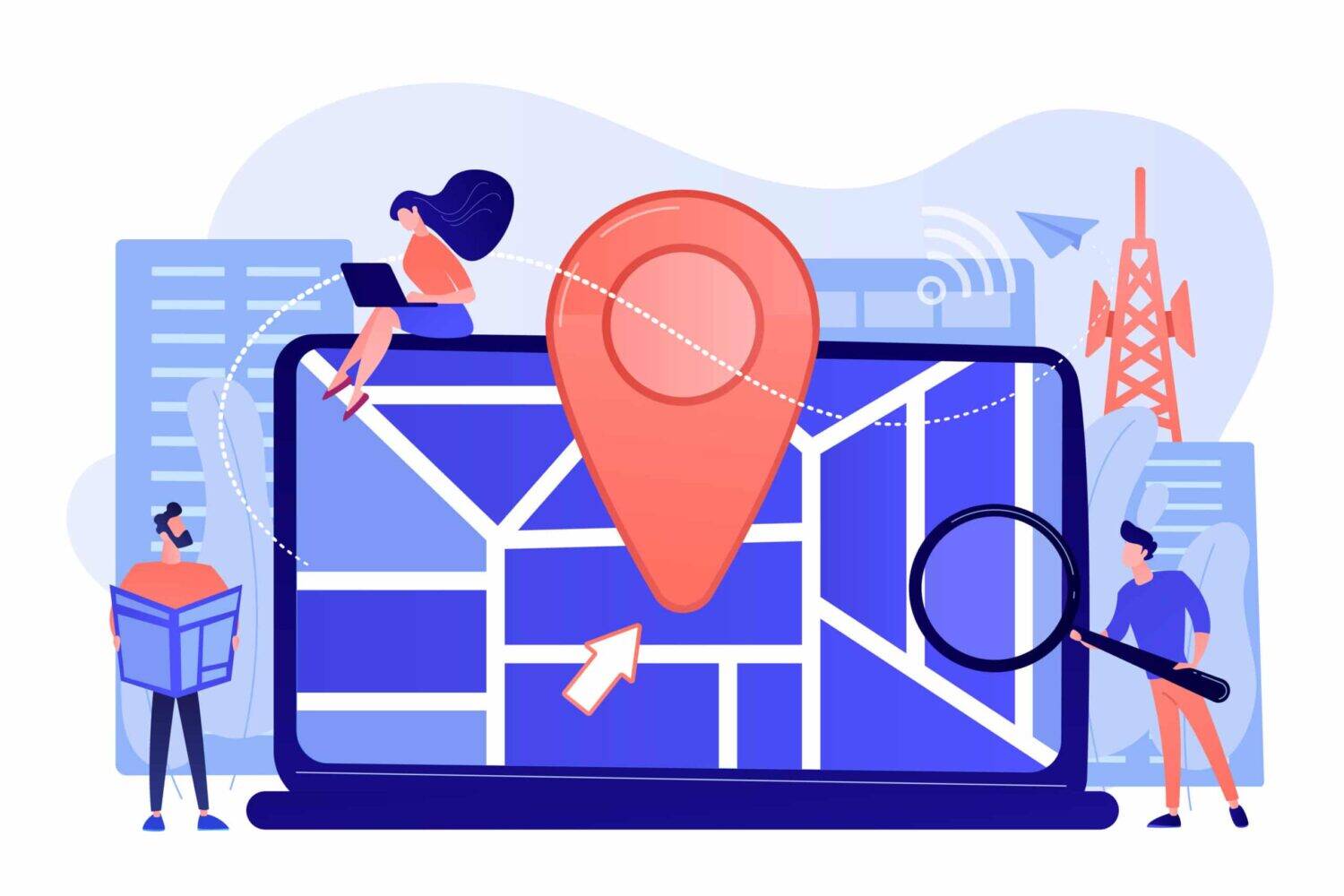 One of the first places to start when optimising for local search is to create a Google My Business (GMB) profile, which is free and easy to use.
A Google My Business profile allows brands to manage their appearance on Google Search and in Google Maps. In the GMB account dashboard, you can include various details about your business, including:
Company address

Opening hours

Contact number

Images and videos

Events

Directions

Map

Link to your website

Reviews
You can also create a more advanced GMB profile by including a questions and answers section, where people can ask questions about your business for you to answer.
#5 Small Business SEO Top Tip: Competitor Research
Perform a competitive analysis and identify your competitors' strengths and weaknesses to see how you can take advantage of any gaps in their marketing strategy and improve your own strategy.
Where SEO is concerned, you only want to look at competitors that consistently appear on the first page of SERPs for your targeted keywords.
When performing a competitive analysis, you want to consider:
What pages are ranking for your target keywords

How many pages they have indexed

Their current position in the marketplace

Their website structure

Quality of their backlink profile

If they have any keywords that you're missing
Use tools such as SEM Rush, Ahrefs and BuiltWith to help you gain deeper insight into these metrics and design the ultimate winning strategy for your business.
#6 Obtain Links From Local Websites
Acquiring links from local firms is an effective white-hat link building strategy for small and medium-sized businesses.
Link building is ultimately about relationships, and other businesses will feel more inclined to help you if they have a genuine connection with your brand.
Suppose you sell bottled drinks. You could reach out to local and independent stores and offer referral discounts for their customers or arrange to sponsor an event in exchange for a link to your website.
Putting in the effort to acquire inbound links can offer big rewards, and there's no better place to start than your local community.
#7 Schema Markup
All businesses, small and large, should leverage the power of schema markup – a code used to enhance the way your listings appear in SERPs.
There are various types of schema markup available, such as:
Article schema markup

Event schema markup

Local schema markup

Organisation schema markup

Product schema markup

Review/rating schema markup
Using schema markup will make your web page appear as a rich snippet in search results, and by giving additional information to users, you can encourage more people to click through to your website.

#8 Ask for Reviews From Customers
Recent statistics show that more than half of online shoppers read at least four reviews before purchasing a product or service.
Separate data from Whitespark's Local Search Ranking Factors report also revealed that local reviews were one of the leading search ranking factors in 2021 – highlighting the importance of putting in the effort to get feedback from your customers.
Encourage customers to leave reviews on major review sites such as TrustPilot, Feefo, and Google, as this can give your business a big credibility boost and help you rank higher in SERPs.
Ensure you respond to positive and negative reviews as businesses that only have five-star ratings are usually met with suspicion.
Responding to negative reviews can also help boost your reputation by demonstrating that you care about customer feedback.
#9 Optimise Multimedia
Optimising your online content goes beyond words and should cover other media, for example, images and videos.
Do all of your images and videos contain ALT attributes? Have you optimised the file name file size and used progressive formats like JPEG?
Large media files will slow down your web pages, negatively affecting user experience (UX). Instead, optimise your images and videos to look flawless on mobile and desktop without hindering web performance, which will help provide additional ranking opportunities.
#10 Utilise Paid Advertising
It can take a while to see the results of your SEO efforts.
If you don't have the time to take a "sit and wait" approach to traffic, you might want to combine your SEO efforts with paid advertising to generate some leads straight away.
There's a common misconception that paid ads aren't affordable, but this marketing method doesn't have to be expensive. However, online advertising can be low-cost, especially since you can set daily budgets for your advertising campaigns.
Set aside a budget that works for you and create a pay-per-click (PPC) campaign to help augment your organic presence. As you are only targeting users interested enough to click your ad, PPC is an ideal option for small businesses with limited budgets.
And that's it – our top ten SEO tips for small businesses to improve your performance in search results. Once you've worked through this essential checklist, you'll be primed to take your SEO to the next level. Order a free website audit from the SEO experts at Soar Online and begin the journey of maximising your digital presence.