Introduction to link building

The quality vs quantity link building debate

How to generate high-quality backlinks

How to generate backlinks in high quantity
A good marketer knows that building backlinks to your website is a crucial part of search engine optimisation (SEO); however, the quality vs quantity debate continues to separate marketers when it comes to the importance of backlinks.
Although Google places more value on quality, having an extensive link profile can be advantageous.
We're going to cover the advantages and disadvantages of having quality and quantity backlinks (in hopes of finally settling this debate).
But, before we get too ahead of ourselves, let's start with an introduction to link building?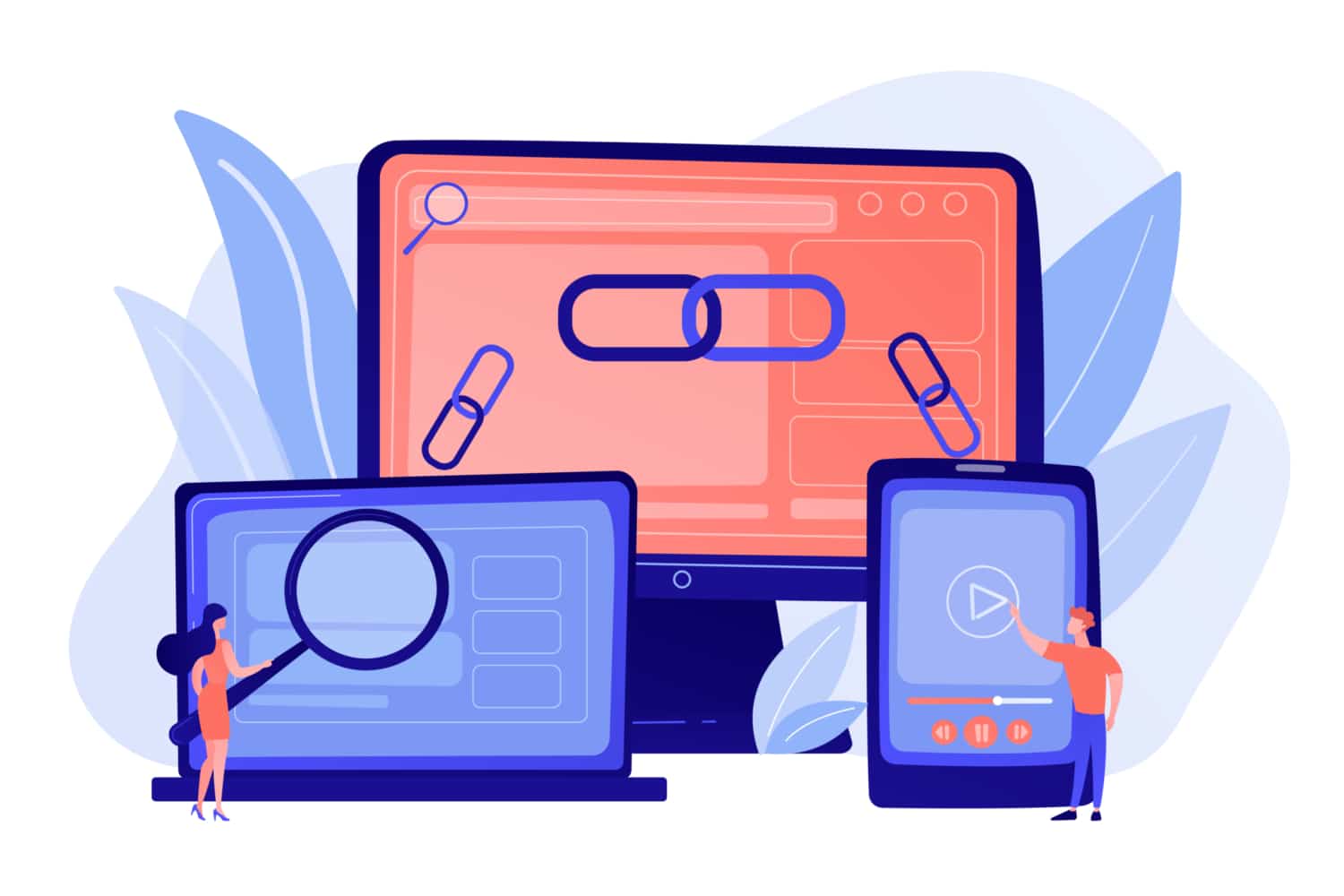 Introduction to Link Building
Link building refers to the process of acquiring hyperlinks or backlinks from a specific website to your site to boost your visibility in search engine result pages (SERPs) for relevant search queries.
According to Google, backlinks are one of its top three ranking signals. Therefore, a good link profile will significantly help your visibility in SERPs by boosting your domain authority, allowing search engines to perceive your content as more credible and trustworthy.
A similar concept to link building is link earning, where another website will link to your site with little to no outreach on your part. We see this happen more often with blog posts, where a reader has found the content helpful or interesting and has shared it with people in their network.
Ideally, you want to acquire backlinks from websites within your industry to ensure relevancy and generate passive traffic consistently. No doubt, that's the goal of every SEO and digital marketing strategy.
However, acquiring quality backlinks can be difficult. For example, how many of us can confidently say that we could get a backlink from sources like The Times or The Guardian?
With that being the case, what should be the focus? High quality or quantity?
What are Quality Backlinks?
Before we get into the advantages and disadvantages of each type, let's delve deeper into quality backlinks.
A quality backlink comes from a highly reputable website that already has a high domain authority and is considered trustworthy and relevant by search engines and users.
Typically, the higher the domain authority, the more valuable the backlink for your SEO. But certain link builders can manipulate DA so don't just use this as a metric. Focus more on the quality and credibility of the website you are targeting for your link-building activities. If we were to speak wholly generally, industry-relevant websites with domain authority scores between 40-50 are considered average to good; anything lower than 25 is relatively poor.
On the other hand, websites with a score between 50-60 are considered a great target, and anything higher than 60 is just phenomenal.
If the goal of your marketing strategy is to acquire high-quality backlinks, you should start with high-domain authority websites. Just make sure that they relate to your niche; after all, there's little point in a food wholesaler linking to a shoe retailer.
So, we've outlined what a high-quality backlink is. Next, let's look at the advantages and disadvantages surrounding the strategies to acquire them.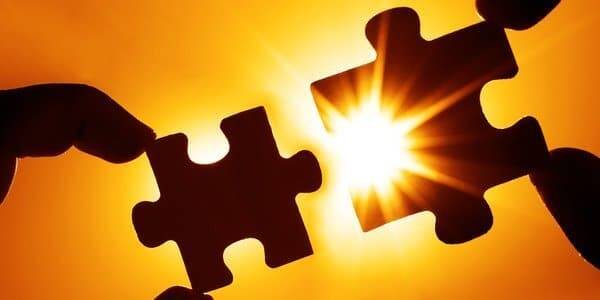 Advantages of Acquiring High-Quality Backlinks
As the name suggests, high-quality backlinks are great because they are of an excellent standard, making them intrinsically beneficial for your website's domain authority and SEO rankings.
With quality links, you know what kind of reward you're going to reap. However, when acquiring links from websites with lower domain authority, you could harm your rankings by unknowingly building a relationship with a spam website.
So, if high-quality backlinks offer all these benefits, how can there be any disadvantages?
Disadvantages of Acquiring High-Quality Backlinks
While high-quality backlinks are more valuable for SEO purposes, they are also extremely difficult to obtain.
Unless your website already has a high domain authority and performs strongly in SERPs, trying to get backlinks from websites of that nature can take a significantly long time.
And if you don't have the time, money or resources to invest in acquiring high-quality backlinks, you'll have to explore other options.
Most websites tend to have few high-quality backlinks in their link profile because they feel it's too difficult to build relationships with high domain authority websites.
While quality links might not be the only way to generate high-commitment traffic, there are several ways you can go about building these influential links with minimal headache.
How to Generate High-Quality Backlinks in 2022
Here are a few helpful strategies we will share with you on how to build high-quality backlinks.
Publish Skyscraper Content
Find a piece of content in your industry that performs relatively well, and then improve that piece of content to make it 10x more valuable than the original.
While it might be difficult to achieve, especially if you come across content already thousands of words long, it's a cost-effective way to generate interest in your content and boost your backlink profile.
Just make sure you promote your content on all of your social channels to boost its reach and get it in front of the right people.
If you've mentioned tools or people in your blog, consider emailing those individuals and asking them to share your post – in a non-intrusive way, you don't want to annoy anybody.
Guest Blogging
The next strategy for generating high-quality links is one that never fails to create positive results – guest blogging.
Guest blogging is a marketing tactic that involves writing and publishing content for other websites. It's an effective way to generate backlinks and is utilised by marketers far and wide.
If you're stuck on how to start, click through to news or blog pages on other websites in your niche and send a well-structured email about what you could offer.
It's best to make a note of the following when examining the content they already have on their website:
Do they have follow or nofollow links?

What's the average length of their content?

How high is their domain authority?

Who is their target audience?
Content Marketing
Another way to generate high-quality backlinks is through effective content marketing.
However, the acceleration of the digital transformation has increased competition on the net, so you must produce high-quality content if you want to increase your chances of building a good backlink profile.
And promote your content – producing good content and letting it sit on your website won't encourage click throughs, shares or backlinks. Instead, reach out to friends and connections and ask them if they're happy to share your content, which will help you build passive traffic in no time.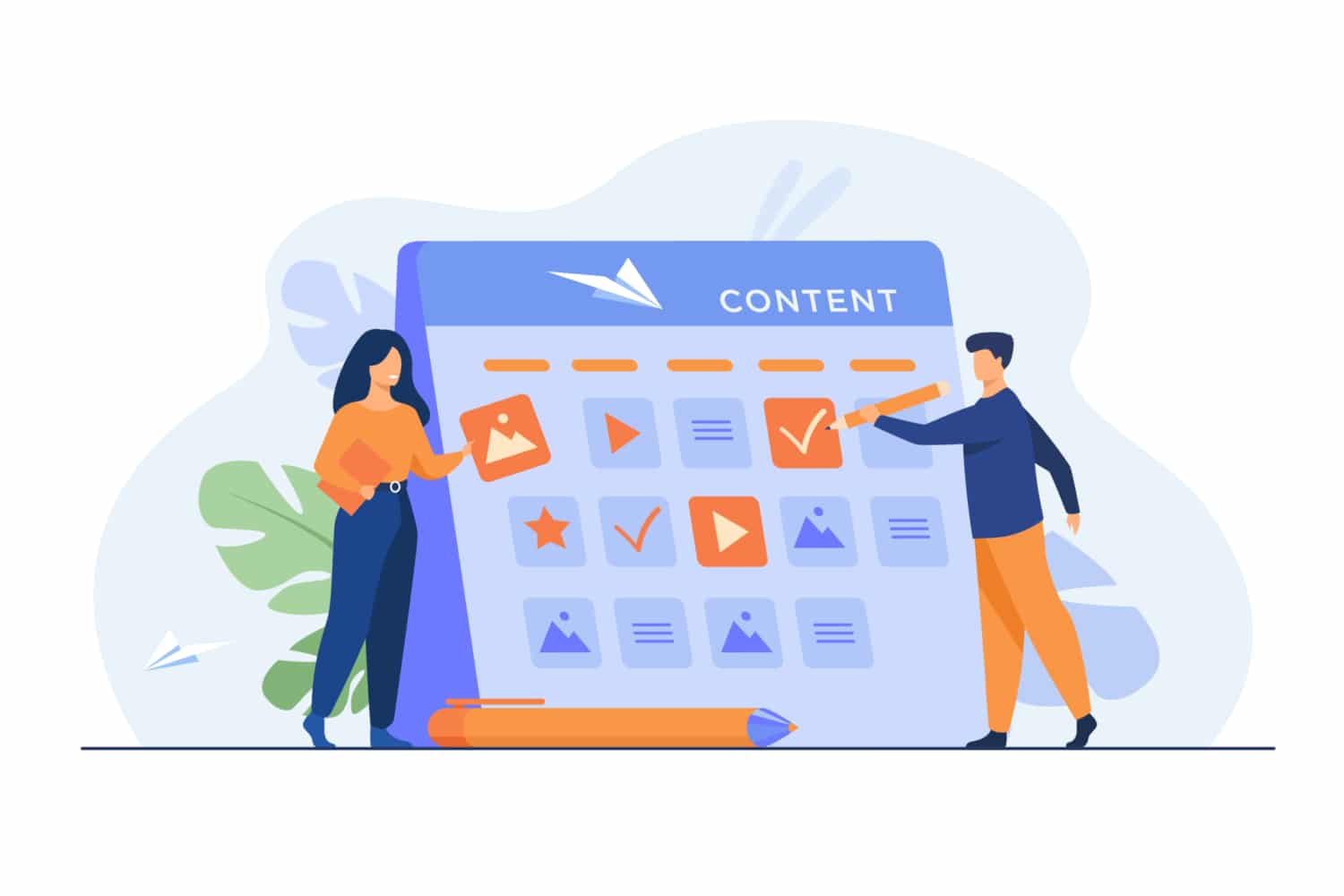 Remember to follow Google's Webmaster Guidelines on publishing content to avoid incurring a penalty. According to Google, when posting content, you should:
Write for users and not search engines

Avoid using tricks intended to improve website search rankings

Create pages with long-form, valuable content

Refrain from using doorway pages, sneaky redirects and hidden text or links
Also, content containing at least one image has been shown to perform better than content that includes no pictures at all. Better yet, include videos where you can as the rise of social media platforms such as Tik-Tok have increased video content preferences.
Now we've covered high-quality backlinks, let's turn our attention to the quantity debate.
Quantity Backlinks
What exactly are people referring to when talking about quantity backlinks?
In most cases, it's not about acquiring as many backlinks as possible from spammy websites but generating links from low to medium domain authority websites. It's crucial to ensure that your backlinks are relatively reliable to avoid incurring a Google penalty.
However, the quantity debate is left concerned with relevancy, meaning marketers for this argument will more than likely accept backlinks from websites unrelated to their niche.
Essentially, the quantity argument is more concerned with attaining links than the condition of the link itself. As a result, they can drive significant low-commitment traffic to their website.
However, this could be considered a double edge sword as while these backlinks might be generating a lot of traffic for your website; it isn't qualified traffic. Quality traffic is known for increasing sales and improving your internet reputation.
So, with that being said, what are the advantages of quantity backlinks?
Advantages of Acquiring Quantity Backlinks
One of the primary advantages of focusing on quantity over quality is speed.
Obtaining backlinks from low to medium domain authority websites is far easier than targeting high-domain authority websites, thus allowing you to build links to your website more quickly.
While these links might not have as value individually, together, they will provide a significant boost in your ranking performance in SERPs. In fact, most websites that focus on quantity over quality see results faster as the number of referring domains you have is a direct ranking factor on Google.
Providing you don't acquire tons of spammy links focusing on quantity can significantly support your link building strategy.
Disadvantages of Acquiring Quantity Backlinks
The biggest risk associated with prioritising quantity over quality is accidentally acquiring backlinks from spam websites, harming your SEO.
Spam backlinks, also known as "bad" or "toxic" links, originate from spammy, irrelevant, unnatural websites and could get you in trouble with search engines.
Google's war on low-quality links started with Panda but has since been ramped up with the Penguin algorithm update, which the search engine announced to diminish the presence of websites that engage in black-hat SEO tactics and manipulative links schemes.
Even if you don't intentionally engage in black-hat tactics, focusing on quantity over quality increases the risk of generating spam links. In addition, if you fail to monitor your link profile, a spammy backlink will result in a Google penalty, which could have long-lasting consequences.
Once penalised, your website could experience a significant drop in rankings or, worse, be removed from the index altogether.
How to Recover From a Google Penalty
If you suspect your website has been hit with a Google penalty, perform a link audit and remove or disavow the bad backlink.
However, Google advises webmasters to use the disavow tool as a last resort and start by reaching out to websites where the bad links originate and requesting it to be removed.
How to Generate Backlinks in High Quantities in 2022
To help you improve your website's SEO rankings, we've listed a few tried and tested methods to acquire backlinks quickly.
Write Testimonials on External Websites
A great way to build links with little effort is to add testimonials to other websites. Linking to your website this way will also help avoid pointing spam links towards your site as you can assess the external website.
Give to Receive
Another effective way to build links quickly is to reach out to other website owners or web admins and offer to send them a free product that you sell in exchange for a mention or link to your website.
Make sure you craft a standout pitch as journalists, influencers and bloggers are bombarded with emails asking them to promote information that is often irrelevant to their following. When using this method, it is best to reach out to people within your niche to increase your chance of success.
While it is a more time-consuming method than writing testimonials, it's nothing compared to the time it would take for you to build a relationship with a high authority domain!
Target Unlinked Mentions
Find websites that have already mentioned your brand using a tool such as Mention, BuzzSumo or Google Alerts and email them asking if they can add a proper link attribution.
Reclaiming unlinked mentions is probably one of the quickest and easiest ways to generate good-quality backlinks.
It also provides users with a better reading experience as it allows them to click through to the brand and learn more about the product, service or blog – a win-win for your website and the external site.
As these brands have already mentioned your website in their posts or blog, they're usually happy to provide a link as well.
So that's it, we've discussed the quantity vs quality debate.
Now, the following question: Which method is better?
The answer is neither.
Both provide marketers with good link-building opportunities, and you should probably aim to utilise the two to build a strong profile. However, while the effectiveness of each method depends on the type of business you operate, the worst thing to do is completely rule one out in favour of the other.
Aim to settle somewhere in the middle and obtain a significant amount of medium-quality backlinks, which might require you to employ tactics from both of the backlink generating methods discussed.