What is competitive analysis in marketing?
The benefits of performing a competitive analysis for eCommerce businesses

10 steps on how to perform a comprehensive competitor analysis
When did you last perform a competitor analysis? Are you sure that it was conducted efficiently?
Competitor analysis, also called competitive analysis, can be difficult even for the most seasoned strategists.
If you've just launched a new online business, wrapping your head around competitive analysis can be even more challenging. You might even uncover something about your competitors that produces more questions than answers.
However, taking the time to perform a competitive analysis and looking at your competitors through a strategic lens can help you grow your business significantly.
In this ultimate guide on competitor analysis, you'll learn how to perform a comprehensive analysis and the advantages it could bring your business in an increasingly competitive market.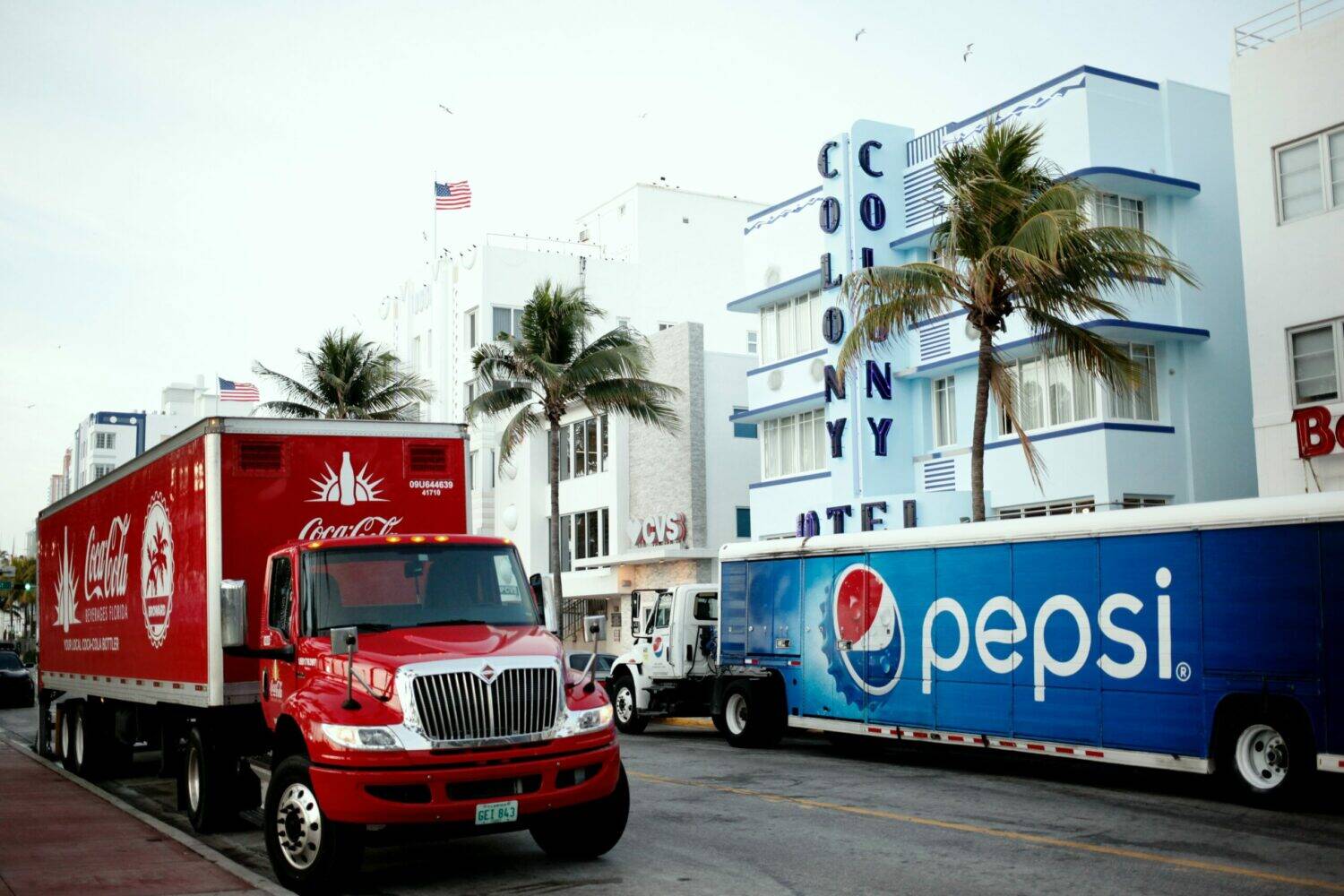 What is a Competitive Market Analysis?
A competitive analysis is a strategic method used to gain insight into your competitors' strengths and weaknesses compared to yours.
It can help businesses determine more effective ways to reach customers, boost sales, and improve marketing tactics when performed efficiently.
You can also use the data to ward off industry rivals and identify gaps in the market that will give your organisation a competitive edge.
Other key benefits of conducting a competitor analysis include:
Staying atop of industry trends to identify opportunities for growth and meet or exceed industry standards

Identify your product or service's unique selling proposition (USP) to help inform future marketing decisions

Improve customer targeting methods to boost website traffic

Identify gaps in the market by reviewing what is missing from your competitors' products or services to determine how you could improve your products or services and sell more effectively

Establish a benchmark to measure growth
Running a competitive analysis is the key to online success and will allow you to identify potential mistakes to avoid suffering the same pitfalls as your competitors.
Competitive Analysis in Marketing
In marketing, performing competitive analysis to assess the strengths and weaknesses of your rivals will help you form a reactive strategy.
Suppose there is a significant social change and your competitors struggle to react; analysing their weaknesses should allow you to develop a strategy that navigates the threat to help your business come out in a better position.
When performing a competitive analysis, it's essential to know:
Who your competitors are

What products and services they offer

Who their target audience is

What aspects of their business are worth analysing

How their marketing strategy impacts your business

Whether their strengths and weaknesses are the same as yours

Where to look for data and how you can use those metrics to make smarter business decisions
Soar Online provides a customer analysis as part of our free website audits. We also extensively monitor the competitors of our clients. Strategy, growth, visibility and market position are all scrutinised and make up a significant proportion of the digital strategies we deliver for our clients. Order a free website review now and let us identify your most fierce online counterparts.
Why Perform a Competitor Analysis in Marketing?
When conducted properly, you can gain a significant amount of qualitative and quantitative data from a competitive analysis, which is key to creating informed business decisions.
Outside of the benefits mentioned above, a competitive analysis can also help you:
Validate your Unique Value Proposition

Improve your product offerings by focusing on the aspects of your rivals' products that customers value the most and capitalising on what they complain about

Create a new product or service that fills the gap in the market
Next, let's delve into the steps you can follow to conduct an effective competitor analysis.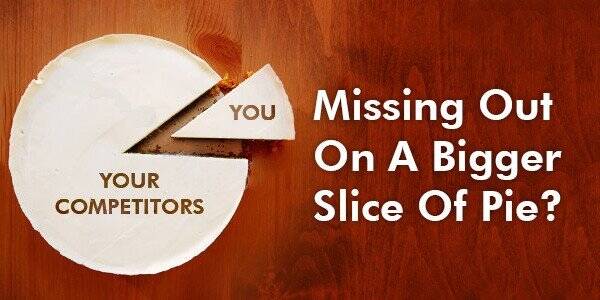 How to Perform a Competitor Analysis
To stay ahead of your competitors and keep up with the latest trends, you should perform a competitive analysis at least once a year to maintain an understanding of your customer requirements.
Here are the steps you can take to help inform your marketing strategy.
#1 Identify Your Competitors
First, you need to figure out who your competitors are so that you can accurately compare data and determine whether the business is, in fact, a key rival.
The best way to identify whether a competitor is competing for the same search terms as your brand is to divide them into three categories: Direct, Indirect and Potential.
Direct Competitors
A direct competitor will offer products or services aimed at the same target market as your brand and in a similar distribution model to your business.
They might also be located in the same geographic location as your firm. Who performs better on Google for local search terms, you our your competitor? Read our guide on how to maximise your local SEO to boost visibility on searches performed in your local area.
Indirect Competitors
An indirect competitor may offer the same products or services as your business but with a different end goal.
Potential Competitors
Potential competitors will target the same audience and offer similar products or services to your brand but operate outside of your market area.
When performing a competitive analysis, you should focus primarily on your direct competitors as they pose a bigger threat to your business prospects.
#2 Determine What Products Your Competitors Offer
It's time to start learning about your competitors' business.
What products or services are they offering? What features do their products have? What are the most and least appealing factors about what they sell?
Once you've answered those questions, delve deeper into how they go about reaching their target market to ensure you cover all four P's: Product, Price, Promotion and Place.
Price
How does their pricing strategy compare to yours?

Do they offer sales and discounts on their products or services regularly?

Are their products or services priced relative to their perceived quality?
Promotion
What advertising channels do they use?

What's their USP?

How do they promote their brand's story online?
Place
What is their market share?

Do they also own a brick-and-mortar store?

How do they distribute their products or services – is a third-party involved, or do they sell directly to customers?
Use these questions as a guide to help you achieve your research objectives.
#3 Profile Your Competition to Gain Valuable Insight
It's just as important to gather background information on your competitors to understand how they market their products or services.
Look at what channels they use to sell their products and determine how this impacts the buyer's journey. Do they have a great website that is optimised well? Do they advertise on Google? On Facebook?
You'll also need to consider whether the competition is localised or based elsewhere in the world. How could this give your rivals' a competitive advantage if that is the case?
Use platforms such as LinkedIn, Glassdoor and government-sponsored agencies such as Companies House to gain insight into company size, accounts, filing history and revenue. For example, are they expanding or scaling down operations? Knowing this kind of information can help you contextualise the data you collect.
You might have to do some sleuthing to find this information on privately held companies. Alternatively, ask your sales and marketing team to implement a system that encourages prospective customers to detail why they are considering purchasing from competitors.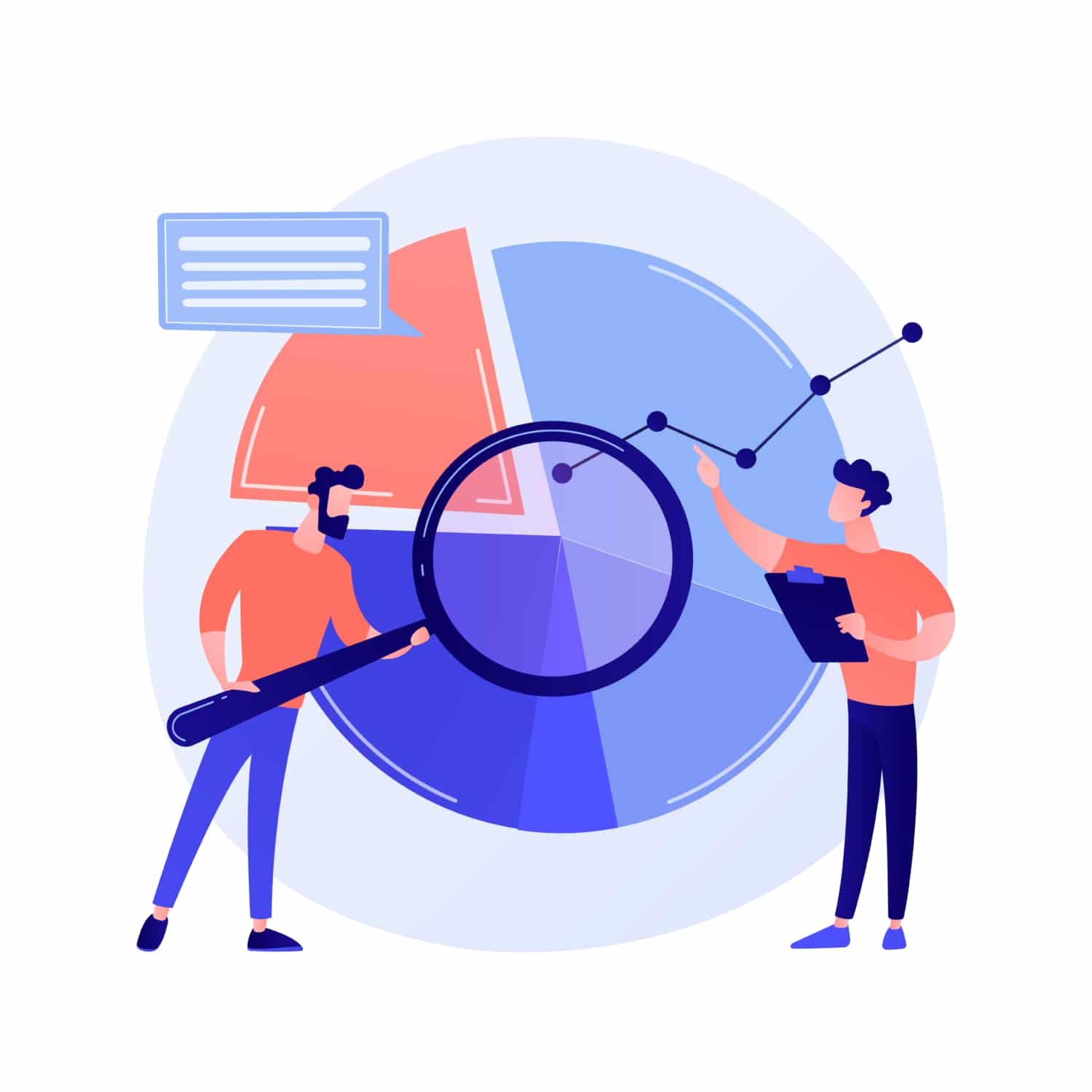 Suppose you've already lost a sale to a competitor, then follow up with the prospect to identify why and ask open questions to gain valuable qualitative data.
If you have a sales team, it will also be worth researching your competitors' sales process, the involvement of any sales members on their side and what factors prevent customers from purchasing to help your sales reps sell more effectively.
#4 Analyse Strengths and Weaknesses in Pricing Models
Understanding your competitors' pricing model will help you gauge whether your products are priced competitively.
You might learn that your products are of higher quality and want to increase the price – just make sure your sales team can also comprehensively explain why your products are more expensive than your competitors to customers.
Alternatively, you might identify a gap in the market and reduce the price of your products or services to appeal to potential customers looking for more affordable prices.
You also want to identify what sales or discounts your competitors are offering and how you might introduce perks to remain competitive. For example, you might consider offering bundle deals or free shipping on purchases of multiple products.
#5 Create a Competitive Shipping Strategy
Shipping costs are one of the primary reasons for cart abandonment.
Although customers are willing to pay more for shipping to achieve packages quicker, free shipping is often more appealing to customers than discounts reducing the price of a product.
Businesses that charge shipping for products should consider comparing their prices and offerings to their competitors to ensure you remain competitive.
If your competitors offer free shipping, you should look to introduce something similar on your website. However, if free shipping isn't practical, could you launch a loyalty programme or implement discounts during holiday periods to remain appealing.
#6 Analyse Your Competitors' Marketing Strategies
One of the most effective ways to gauge competitor marketing activity is to look at their website.
Focus on the keywords they rank for and their backlink profile. The former will generate insight into the kind of keywords people use to find their products, while the latter will show you what authoritative websites are linking to them – some of which could make a great addition to your link profile.
You also want to identify whether they publish content regularly. For example, what are their featured articles? Do they post various types of content, e.g. blogs, whitepapers, ebooks, videos, podcasts? Are there FAQ sections included on the site?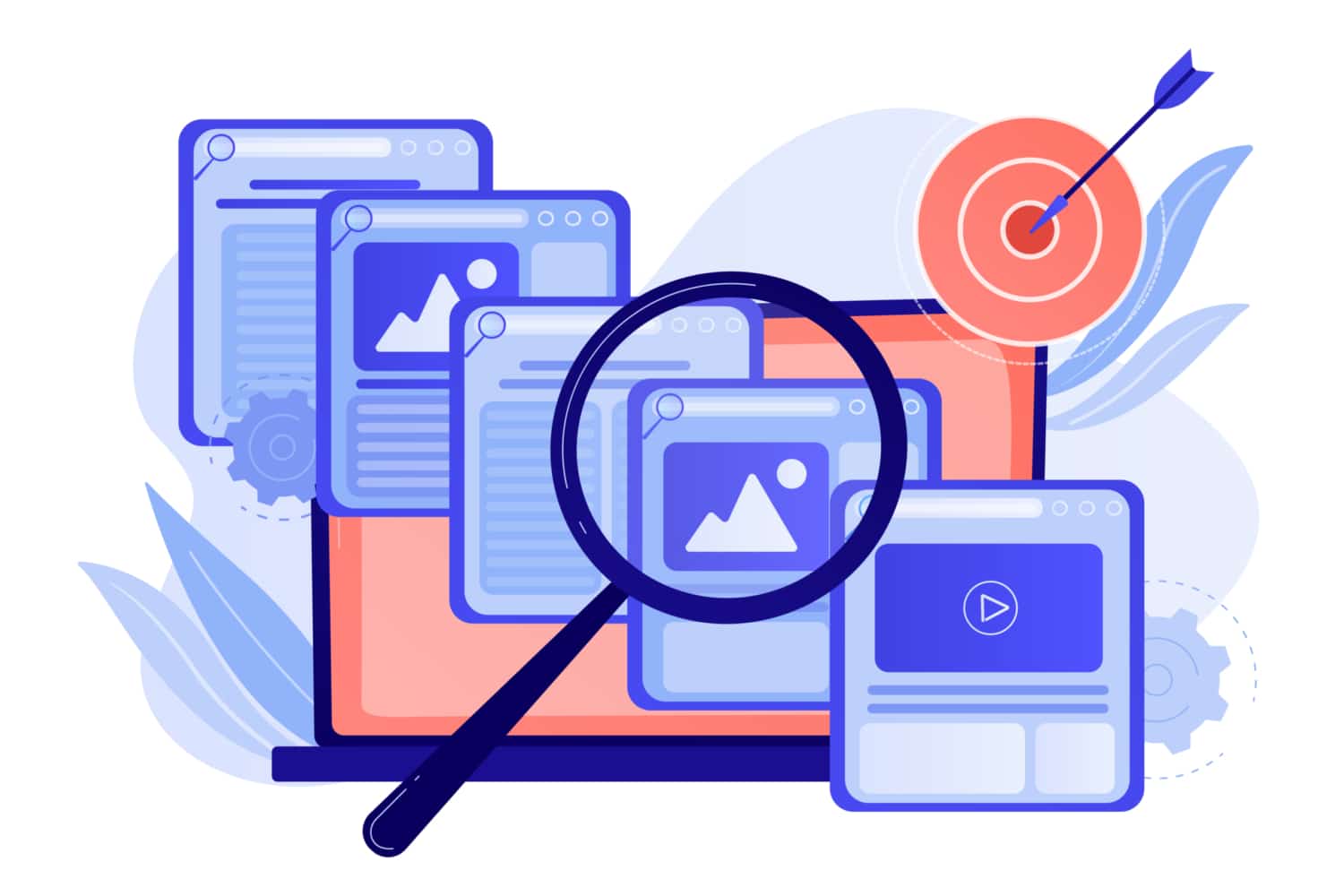 The next step in analysing would be to see what, when, and how your competitors perform on social media. Pay particular attention to the posts that generate the most engagement, and use that as a benchmark to inform your strategy.
Don't forget to run a check on their ad campaign performance. SimilarWeb is an excellent tool for beginners (and it's free), allowing you to look at what platforms bring in the most traffic and how your competitors' target keywords perform.
#7 Identify What Technology Your Competitors Use
Learning the types of technology your competitors use to power their marketing activity and taking advantage of that software to boost productivity within your organisation.
It could be as simple as a customer service software that automates messages to ask for responses within a set timeframe. Having this information should arm you with the opportunity to gain the competitive edge and keep your finger on the pulse.
To identify what technology your competitors use, consider looking at their specifications in job listings for web developer roles or similar ads. Alternatively, you could use tools such as Built With, which will effectively reveal what software your competitors' website runs on.
#8 Examine Content Engagement Levels
How do people react to your competitor's content?
Note down the average number of comments, shares, likes and saves to help you determine:
What topics perform better than others

Whether a particular subject generates more responses than others

What kinds of content people are more likely to share

Whether there is a specific social media platform that their audience prefers to use to share content
It's also worth noting whether your competitors include social share buttons to their content and categorise content based on type, for example, guides, blogs and ebooks.
#9 What Social Media Platforms Your Rivals Prioritise
So, you've analysed content engagement levels, but what social media platforms are your competitors prioritising when sharing content?
Pay attention to:
What keywords do they use when promoting their content

How they structure their call to action

How your most shared content compares to theirs

What social media platforms their audience visit frequently

Whether other brands are sharing your competitors' content

Who is referring traffic to your competitors' website
#10 Perform a SWOT Analysis
If you've completed the steps mentioned above, it's time to perform a SWOT analysis to assess your competitor's strengths, weaknesses, opportunities and threats.
Pay particular attention to what your competitors do well and their advantages over your business, which will help you identify aspects of your product or service that you need to improve.
However, analysing their weaknesses is just as important. If your brand already has the advantage over your competitors, you might want to implement a strategy that capitalises on this to increase your market share.
Understanding their weaknesses can also help you identify gaps in the market to help you better position your company.
Performing a SWOT analysis will help you uncover areas for improvement within your brand and avoid falling into the same traps as your competitors.