Why is blog engagement important for search engine optimisation (SEO)?

Tips to increase blog engagement and reader interaction

Importance of writing high-quality content and compelling titles

Include eye-catching visuals to support your content

Always respond to reader comments
Marketers that know how to elevate their blog post will have the edge over the competition in this fast-transforming digital landscape.
In fact, content is arguably the most important aspect of your digital marketing strategy, helping you to establish brand expertise in your niche and connect with your target audience.
Narrowing your target audience and creating content that stirs engagement can make a massive difference to your business by attracting other online users to your website.
However, creating compelling, engaging content is also one of the most challenging factors when it comes to blog writing.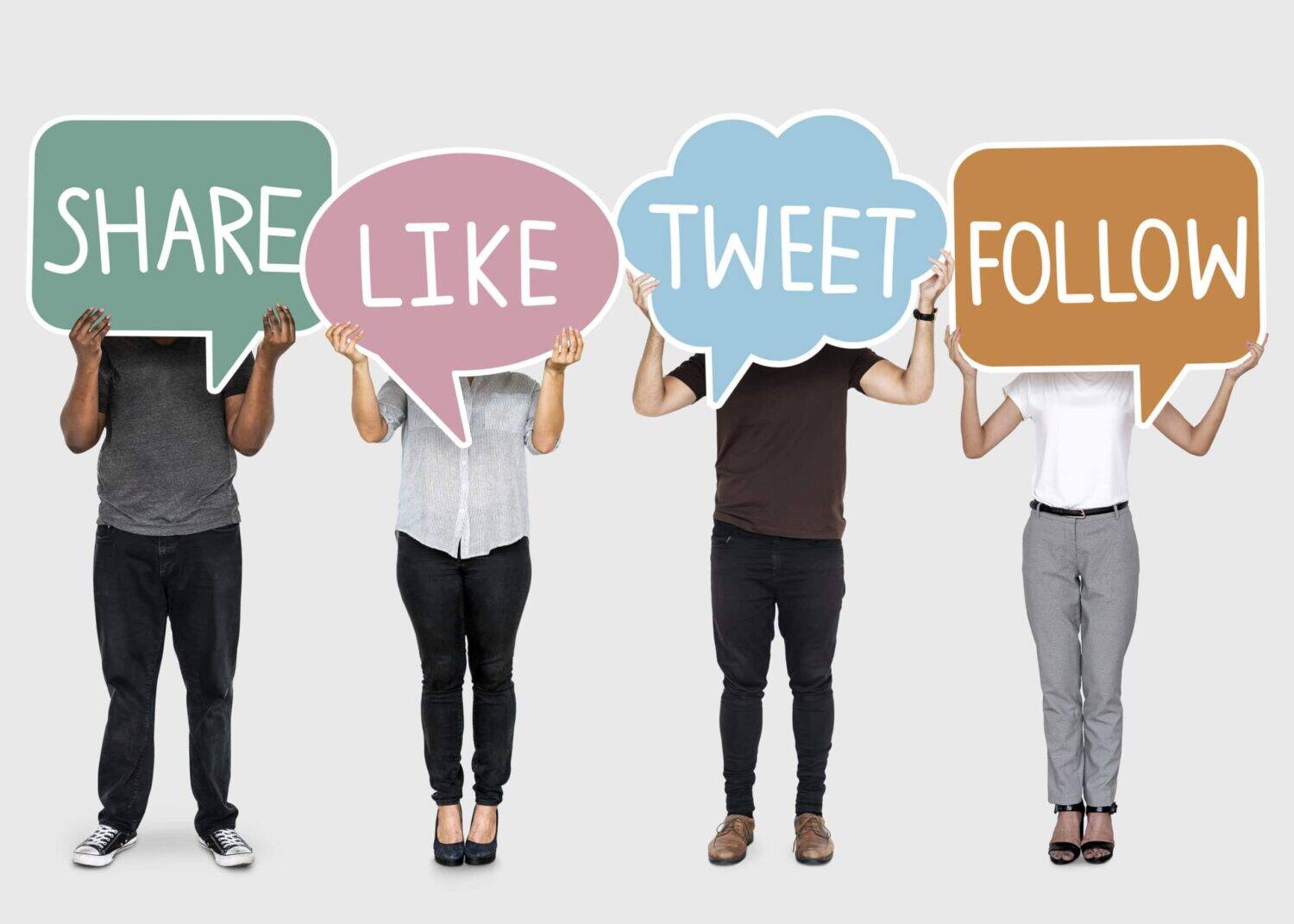 Why is blog engagement important for SEO?
Engaged readers are active on your content, and marketers should aim to achieve active readership when publishing blogs.
Active users are more likely to purchase your products or services, read your newsletters and regularly browse your website. The people actively engaging with your site will also be the first to recommend your brand to other people, boosting your reach and increasing revenue opportunities.
Blog engagement also contributes to search engine optimisation (SEO). If your audience shares your posts and engages in the comment section, search engines will notice that your blog performs well and reward you by ranking the content higher in search engine results pages (SERPs).
Furthermore, increased engagement will lead to more website traffic, which will only have a positive impact on your site.
So, what practices can you follow to boost blog engagement? Just how do you get your audience to interact with and share or repost your content?
Tips to increase blog engagement
Read a few of our top tips on blog engagement to help you connect with your audience and encourage them to interact with your content regularly.
Create High-Quality Content
One of the most effective ways to increase engagement is to create high-quality content for your readers, not for yourself.
Writing quality should be an integral part of any SEO strategy. Knowing how to write content and deliver it in a valuable way to your readers will generate lower bounce rates, increases in traffic and higher conversion rates.
Ensure that your content is informative, relevant, helpful, or funny if that's the direction you're heading. Whatever the purpose, it should make visitors want to read and share it with the world.
Easier said than done, right?
You will need to conduct thorough research on your topic and think about search intent and your goal. For example, has your content answered your readers' search intent? If yes, then they'll choose to read and engage with your content.
High-quality content is user-centred and easy to read, which goes for the words used and the way the content is visually structured.
Stay Ahead of the Competition
Whenever you write content, try to include something new so that your audience doesn't feel like they've landed on a blog that they've seen written by fifty other brands.
For example, say you want to write about a popular topic such as SEO that has been covered many times before by other brands. What can you introduce into the content that will make readers perceive it as unique?
Before starting the writing process, look at similar top-rated posts on your topic and see what they might be missing. You might think they've covered all bases, but there has to be something that you know about the topic which these trending posts have not touched upon.
It doesn't even have to be written content.
Perhaps you've noticed that no one has included images of practical examples or that there isn't much content on a relevant algorithm update which would affect SEO.
Writing unique content is almost a foolproof way to guarantee comments, social shares, and other types of engagement, as your audience will be impressed that you were able to shed new light on a familiar topic.
Write Compelling Titles
It's one thing to write high-quality content and another to get people to read it – that's why you need to enhance your titles.
Put yourself in the reader's shoes; what do you look out for when coming across a blog for the first time? The answer will more than likely be a powerful blog title.
Sometimes, the title of your blog post is more valuable than the content itself, as it essentially convinces readers to click through and learn more.
Titles sell content.
Lacklustre headlines could break the success of your content, so it's important to create a catchy headline that is:
Accurate as this sets a clear expectation for your readers

"Pops" – how else is it going to stand out?

Makes the value of the content clear

Focuses on the "who's" not the "why's" to intrigue your audience
However, remember that your headline is essentially a promise, and your content must deliver on that declaration. Make sure you follow up an excellent title with an engaging and concise introduction.
If your headline is misleading, you could be attracting the wrong audience to your site, which will lead to poor retention, high bounce rates and lower conversion.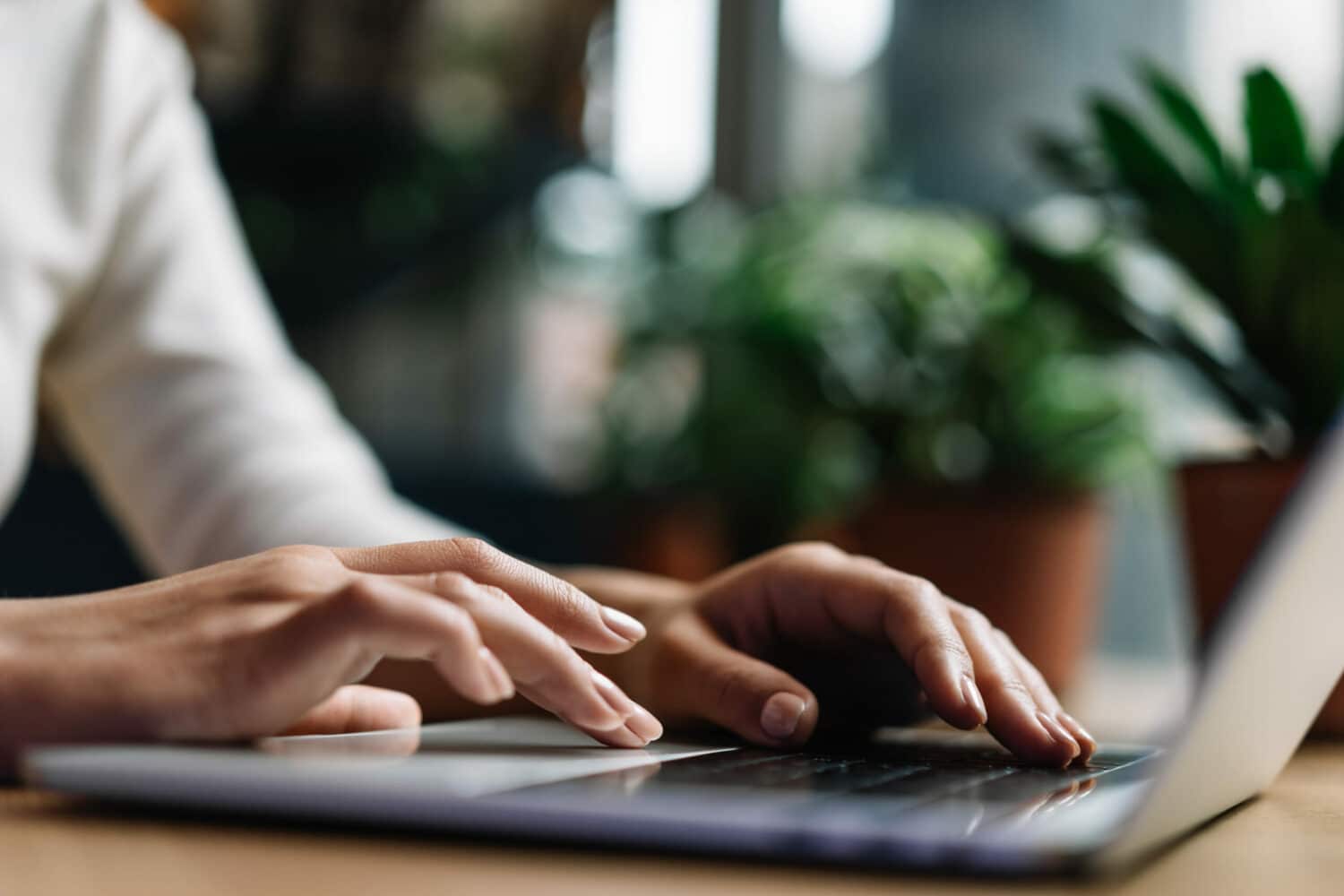 Originality
Great content needs to inform Google that your blog offers readers information that other websites do not.
Your content needs to be worth sharing, and the most effective way to make sure that people will be interested in your content is to make it original. Google likes unique, compelling, and high-quality content, so reinventing content without adding your own "flavour" will not help it perform highly in SERPs.
Original content means offering:
A new perspective or angle on a topic

Adding information that others are yet to include
Don't shy away from sharing your own knowledge on a subject you're writing about, providing you have a comprehensive understanding of that topic. You never know; your slant on the topic could actually boost your site's traffic, clicks and rankings!
Be Relatable
You could build a killer content strategy to help boost your search visibility, but if your audience can't relate to your blog, how will you hold their attention for more than five seconds?
What does it mean to be relatable?
Being relatable means making your audience aware that you understand their pain points and want to help them by connecting with them on an emotional level.
Don't make the content about you or your brand, as your audience will recognise this immediately. Instead, focus on your target audience's needs and familiarise yourself with their search intent so that you can offer a solution to their problems.
There are three key ways you could make your content relatable:
Know your audience

Create a story

Be authentic
While this may sound relatively simple, it's not uncommon for content writers or marketers to fall into the trap of creating content without considering what's important to your audience.
Include Eye-catching Visuals
Visuals are essential if you want to create content that will help your business stand out and draw your audience's attention.
Whenever you write content, see where you can include visuals into the piece, such as screenshots, images or videos. Anyone can write a blog on a specific topic but what will differentiate a blogger from the competition is whoever provides the most helpful content, including accurate, relevant information and supporting visuals.
Snip & Sketch (Windows key + Shift + S) is an upgrade on the basic Print Screen button for those who need a helpful screenshotting tool. Alternatively, use Markup Hero, a free tool that allows you to add annotations to screenshots in your web browser.
Know Your Audience and How Your Content Can Help Them
One of the most crucial factors for engagement with posts is knowing who your target audience is. Once you have established this, you must ensure that the blog post serves a purpose to the readers, which is to provide solutions to their problems and questions.
The best way to get to know your audience is by creating a marketing persona:
Values

Who they are

Where they work

Their interests

Other demographic information

Create Content That People Want To Share
Another major factor in creating engagement has content that people want to share. Therefore, any blog you post should offer unique insight into an issue and then solve that problem.
What you are looking to do is become an authoritative source of information for your specialist area. This will get people to come back to your posts and share them with their friends, colleagues and family.
Always remember:
Write something unique

Make your content actionable (compel them to do something about what they've read)

Offer the best answers to questions

Be accurate in your information and statistics

Be concise and continually update your content
Don't just rely on words
While the quality of the content you produce is paramount, you shouldn't rely solely on words to get your message across.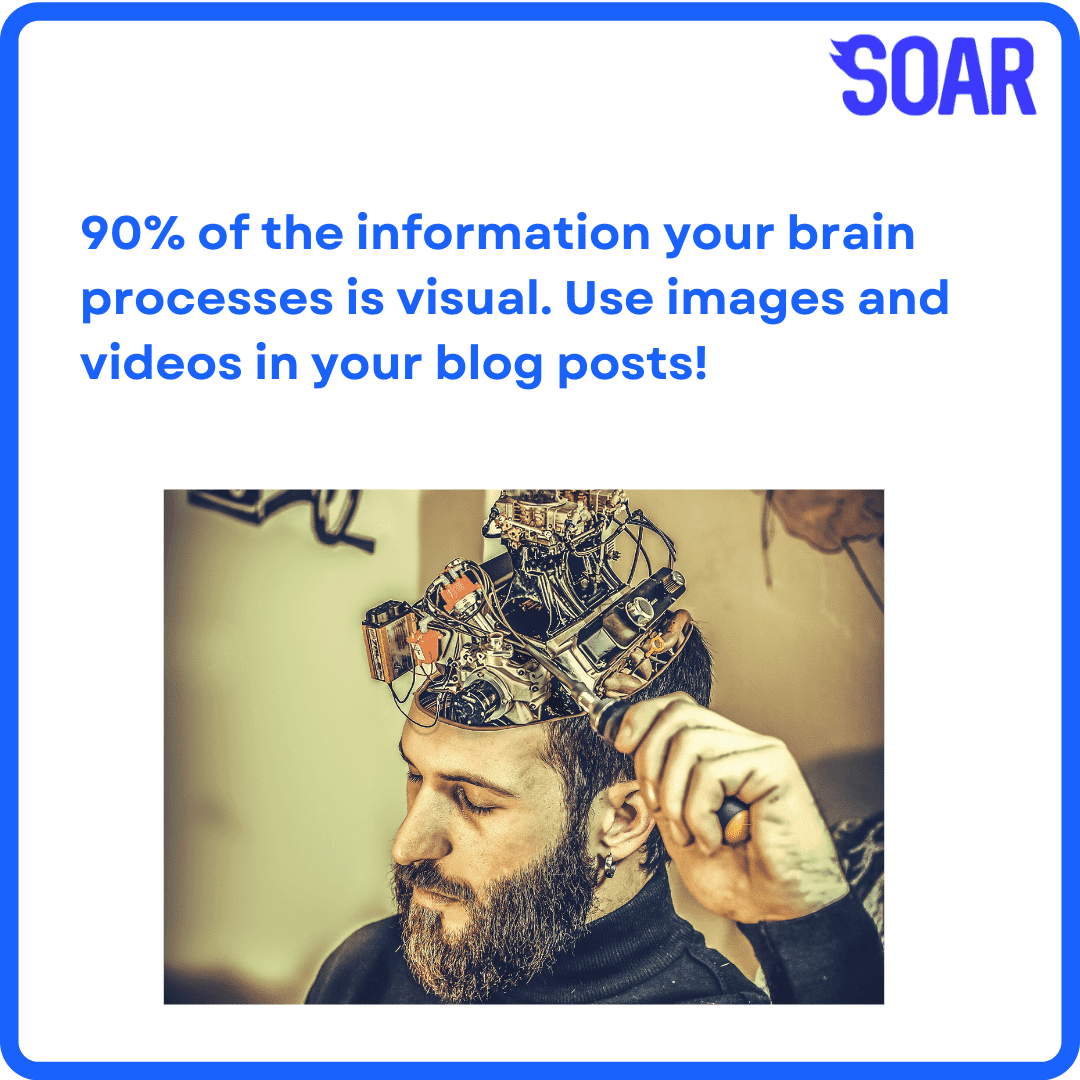 Visuals are now more important than ever as they can help catch the audience's eye and keep them engaged. Statistics show that 90% of the information your brain processes is visual.
There are many different ways you can use visual media to help improve your content and make it engaging for the audience. Consider using a striking opening image that encapsulates the context of your written piece.
Visuals can also help with the content layout – use relevant images to break up the content and provide further insight.
Correctly Schedule Your Content Postings
When posting blogs and content, you must get the timing right. Post too often, and your audience may not take in all your content. On the other hand, leave too much time between postings, and your audience may exit for another site.
Using analytics, looking at comments and shares will help you gauge when your audience interacts the most. You can then use this information to your advantage.
Engage With Other Blogs
Another effective way to promote your website's readership is to engage with other blogs related to your niche.
While you're helping other brands, it will also help you network with other bloggers and build potentially beneficial relationships. Writers of the content you engage with may even reciprocate and comment on your blogs or offer to include a backlink to your website!
Not only that, but if readers see that you engage with other blogs, they'll be curious to know what you've written around the topic. However, you need to be smart about this, don't comment on other bloggers' content promoting your brand's products or services as this will frustrate people.
Here are several ways you could make the most out of engaging with other bloggers content:
Only comment on blogs that would bring you the most value

Mention the author and other commenters in your comment

Reference your own blog if it is relevant
Following those practices will help promote your content and build up your reputation.
Always Respond To Comments
If you invite readers to comment on your content, always find the time to respond, irrespective of whether the comment was positive or negative.
When your audience notices that you are willing to engage and pay attention to their reactions, they are more likely to continue reading and interacting with your content, which should encourage other readers to like, share and comment on your posts.
Don't let negative comments dampen your mood. Sometimes they can lead to a discussion that brings you close to your readers.
Here are some tips you could utilise when responding to comments:
Always be polite, friendly and considerate

Respond to all or as many comments as you can

Don't ignore people that regularly comment, even if you find them irritating
You could also ask questions to encourage your readers to take action and interact with your blog post.
Conclusion
Essentially, blog engagement refers to all the different ways readers can interact with your content.
Whether leaving a comment, liking a post or sharing the content on their social profiles, it's a form of engagement that could potentially redirect someone to your website and convert them into interested consumers or buyers.