Google are at it again! Earlier in 2018 they begun rolling out multifaceted featured snippets for mobile search results. They have now begun to test these multifaceted featured snippets in desktop SERPs too.
What are Featured Snippets?
Featured snippets are what Google sees as the most accurate and relevant answer to the question being searched. They appear at the very top of certain search queries and offer an excerpt of information directly to the searcher without them having to click through. Essentially this is 'result zero', being placed above those who rank highly organically (although below any PPC ads).  The snippet takes text directly (and automatically) from a page – you cannot specifically optimise for this space nor determine what text Google uses in its snippet.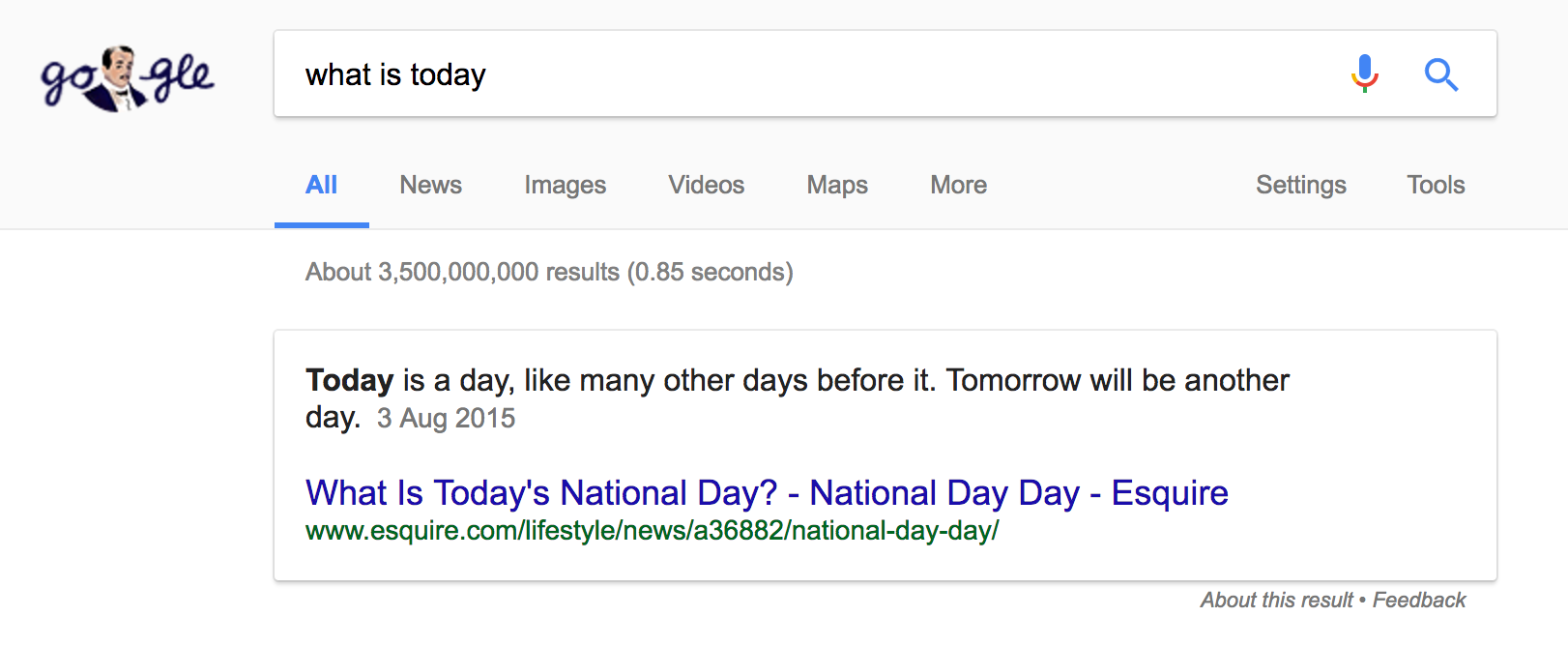 What are Multifaceted Featured Snippets?
Multifaceted featured snippets expand on the above and are used when the query is broad enough to allow for multiple interpretations. In these circumstances, the results will include more than one snippet and reflect what Google interprets as the question being asked. Not all search queries are perfectly clear, so by only serving a single featured snippet "answer" doesn't always result in the best user experience, and as we know, Google is all about maintaining happy customers. Lets take a look at an example on mobile:
And now Google is testing the feature on desktop results:
2 featured snippets ! @glenngabe @rustybrick @bill_slawski @joshbachynski @Rahulnowonline pic.twitter.com/gpsvQqd5GU

— Sanket Kedari (@kedari_sanket) October 27, 2018
Anyone else seeing double FS? ?#seo pic.twitter.com/fHpOQQGVd4

— Taylor Robinson (@taylor_seo) October 24, 2018
It doesn't appear as though Google is testing the feature actively and it certainly hasn't been rolled out to all users as of yet. However, this could mean great news for anyone aiming to land a featured snippet spot, as the chances have just increased! It is also something to bear in mind as these 'position zero' results could also have an affect on your own organic listings sat below. Stay tuned as we'll be keeping an eye on how Google progresses the feature moving forward.
https://soaronline.co.uk/wp-content/uploads/2018/11/featured-snippets.jpg
385
770
Soar Online
https://soaronline.co.uk/wp-content/uploads/2020/09/logo-300x138-1.png
Soar Online
2018-11-06 12:42:21
2019-03-06 09:33:26
Google Testing Multifaceted Featured Snippets on Desktop SERPs