Does seasonality trigger shifts in web traffic?
Warmer weather leads to a decline in online activity
New data shows that industries worldwide were affected by a "summer web traffic slump"
How can businesses mitigate the impact of seasonal traffic trends?
Until recently, most of the world had been confined to their homes or under strict COVID restrictions with no immediate hope of in-person gatherings.
However, now that countries have largely eased restrictions and lifted lockdown mandates, those of us that have been stuck inside can breathe a sigh of relief as we regain our freedoms.
Although reopening fuelled hopes for a summer spending boom, some companies actually faced even more challenges this season amid a slump in sales and web traffic.
Over the past few years, several industries have experienced "summer slumps"; and in 2021, firms underwent even sharper seasonal dips as consumers sought to make up for time lost by going on summer retreats.
Companies also reported spikes in HR requests from employees who were denied vacation due to coronavirus restrictions.
Furthermore, new research from the Society of Human Resources Management (HRM) states that 41% of employees surveyed said they felt "burnt out", and nearly 50% reported mental exhaustion by the end of their working day.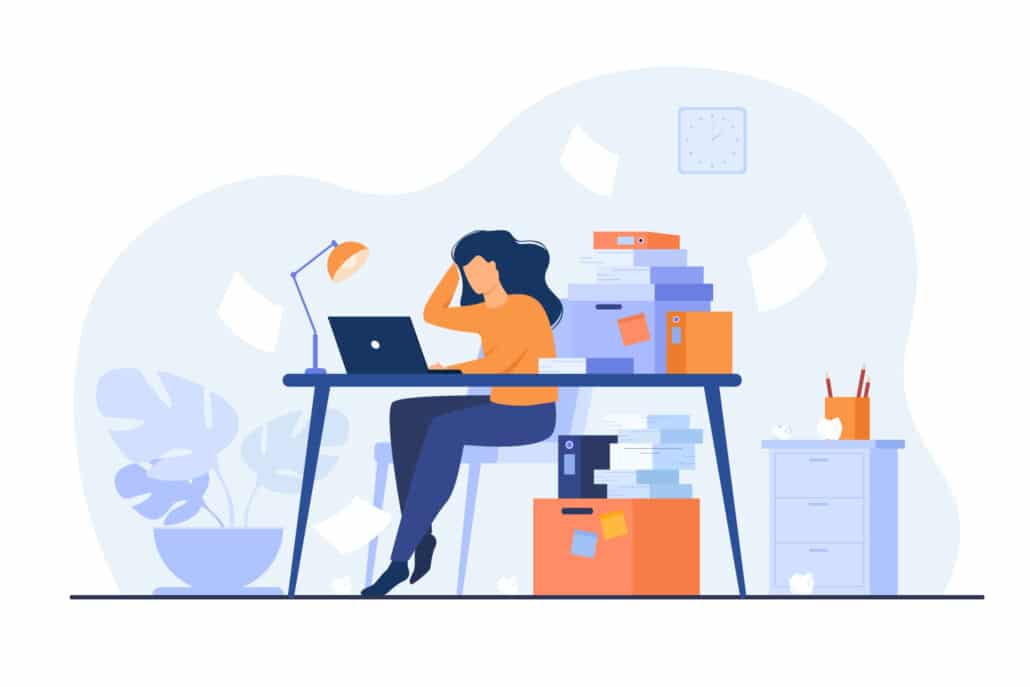 Without significant intervention, firms could find that this trend impacts job retention and productivity levels.
Hubspot published data comparing the summer results of more than 103,000 businesses worldwide during 2019 and 2021 to highlight the differences between traffic patterns during COVID-19 and pre-pandemic.
Global web traffic trends during the summer months
According to Hubspot, web traffic dipped across all industries and segments, while traffic growth has been slower overall in 2021 than in 2019.
The software company noted that the only industry which didn't see a decline in traffic is leisure and hospitality, which experienced a 17.72% jump in traffic between Q2 2021.
Their findings drew a stark contrast to data collected in 2019, when website traffic for the industry declined by more than 13% in the second quarter of the year.
Still, while traffic patterns for the leisure and hospitality industry were impressive, the jump in traffic is unsurprising given that the unlocking of economies had spurred demand for reopening-related outings and travel.
Although Hubspot's analysis found that website traffic had dipped across the board, the education and health services industry only suffered a 2.7% drop in traffic. Meanwhile, the professional and business services sector experienced a minimal reduction of 1% in online visits.
However, compared to 2019, when online traffic to websites in the education and healthcare industry grew by 17.52%, the difference in growth is significant.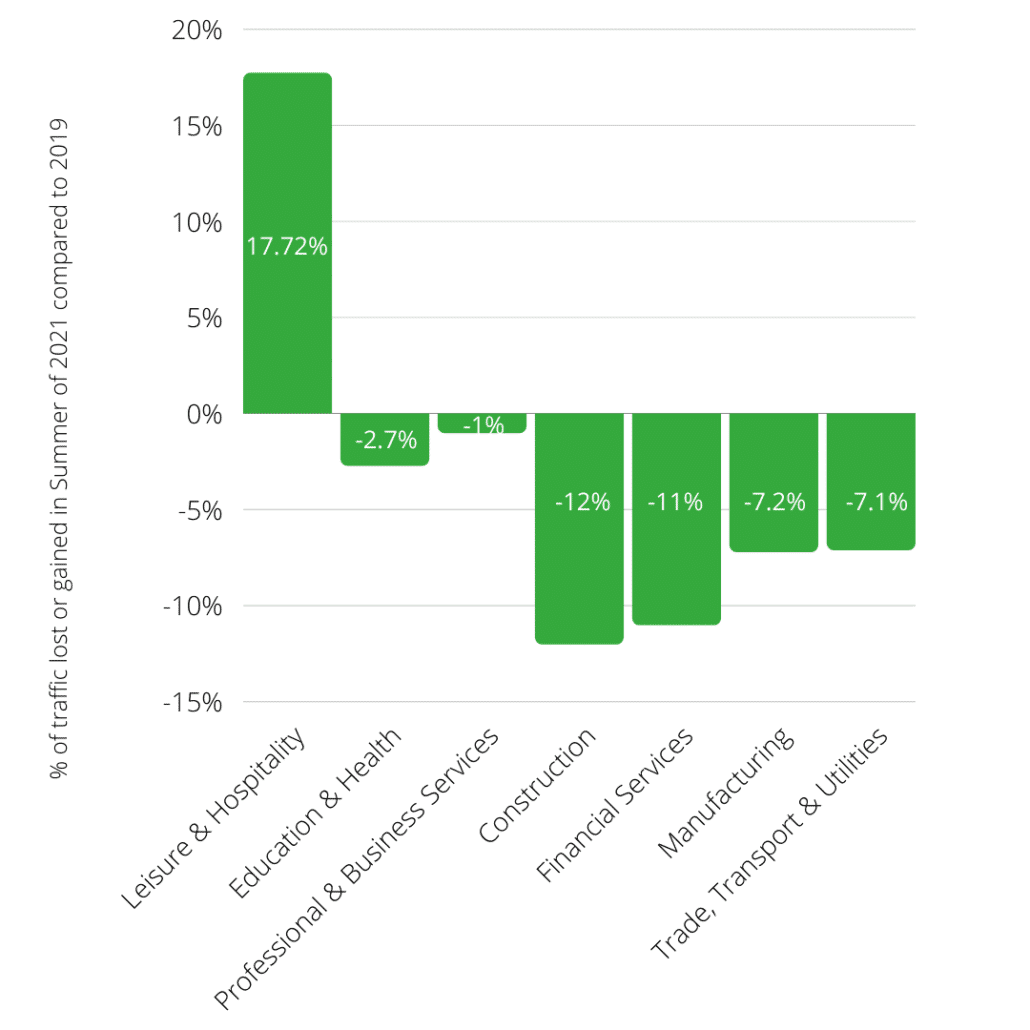 The industries that saw the largest slump in online sessions were:
Construction (-12%)
Financial Services (-11%)
Manufacturing (-7.2%)
Trade, Transportation and Utilities (-7.1%)
Although the construction industry experienced a "summer slump" in Q2 2019, the dip in traffic had been far more substantial in 2021 – with Hubspot reporting a difference of -11.9%.
According to the latest data, these traffic trends are occurring in all parts of the world except Asia, which had seen steady growth despite handling the COVID outbreak better than the United States, Europe and the UK early in the year.
Experts have suggested that web traffic in Asia rose due to a spike in new emerging variants of concern. In addition, the uptick in coronavirus cases had seen several Asian countries reimpose lockdown restrictions and stay-at-home orders over the past few months.
The reintroduction of stringent restrictions in the Asia-Pacific region came when the EU, US and the UK were reopening their economies, which could serve as a reason why web traffic in these territories dwindled.
Warmer temperatures also impact productivity as it lured people out of homes and to beaches or barbecues.
Does warmer weather impact web traffic growth?
According to research from Grasshopper Group, 25% of office workers admitted to feeling less productive during the summer. Meanwhile, more than 60% admitted leaving the office early to attend barbecues or the beach this year.
A separate survey by Intuit has revealed that productivity in the manufacturing sector takes a significant hit during the summer months, with factory productivity in India reducing by 4% for each degree the temperature rises above 26°C.
Consumers are also less likely to shop online when the weather is nice. Data conducted by the RichRelevance Analytics Team shows that people prefer to shop offline in warmer weather.
In the UK and Europe, the economy essentially comes to a standstill during August, the month of vacation for Britons and Europeans.
So, how can you recover from a slump in traffic as you head into 2021?
How can businesses recover from the effects of a summer slump?
When it comes to seasonal slumps, businesses can take several steps and strategic actions to mitigate the effects of dips in traffic…
Preparing and planning for a seasonal slump
Businesses can prepare for seasonal trends by resource planning and contingency planning well ahead of the summer months or upcoming holidays that could impact your business audience.
Contingency planning is particularly beneficial as this strategy includes failure modes and effects analysis (FMEA) and disaster recovery plans, which can help firms prepare with unexpected slumps and external factors.
Resource planning is where firms compare valuable data and website trends on the website over time and better position themselves to forecast and prepare for seasonal dips.
Alicia Butler Pierre, CEO of Equilibria, Inc., advises firms to focus on improving their infrastructure during seasonal dips, arguing that this will allow companies to work through the chaos that could arise from seasonal behaviour.
Continue to reach your customers
Seasonal dips allow industries to build on the relationship they have with their current clients and potentially gain more business from those customers.
Even when clients are on holiday, they are more than likely checking their emails; some have even travelled abroad on a "workcation" and are doing business activities while abroad.
Firms should look for ways to upsell products or services to their current clients during the first six months of the year and generate significant interest that will support operations through the summer when business is slow.
Whether you're focusing on maintaining existing clients or reaching out to new ones, you could use location personalisation based on IP address to advertise the most relevant products to customers at the right time, especially if the business is multinational.
Suppose you own a multinational company, consider tailoring your marketing activities during the summer so that if your client is on vacation in another country, they can still take advantage of offers local to them.
Even if you don't have local offices, cleverly incorporating your customers' IP locations into your marketing strategy will show that you're invested in providing the best service and experience.
Implement data-driven strategies
Use analytical tools such as SEM Rush, Google Analytics and Yandex to help you prepare and respond to seasonal trends.
As a significant number of people are offline during the summer months due to vacations, staycations and retreats, businesses could spend the season focusing on historical optimisation, resource planning, contingency planning and producing trending content to generate quick bursts in web traffic.
The summer slump also presents companies with an excellent opportunity to review any unexpected dips in traffic and ascertain whether they are due to seasonality or other issues such as poor page performance and poorly optimised content.
Revisit your Key Performance Indicators (KPIs), which will help you determine whether your overall strategy needs improvement.
Data analytics not only help with process planning but reduce risks and improve a company's bottom line by allowing administrators to make informed decisions about how to handle shifts in website traffic and scale up their pool of customers.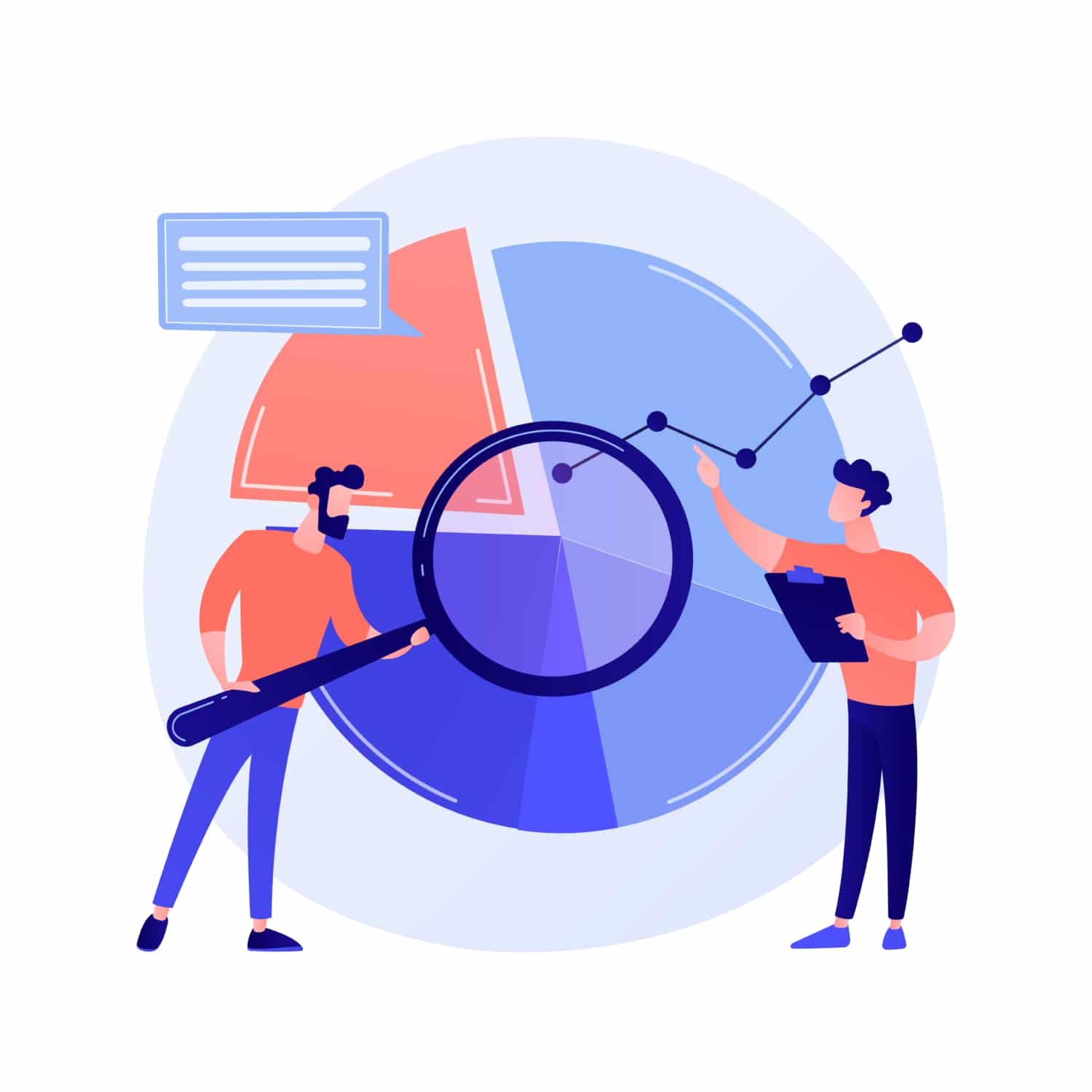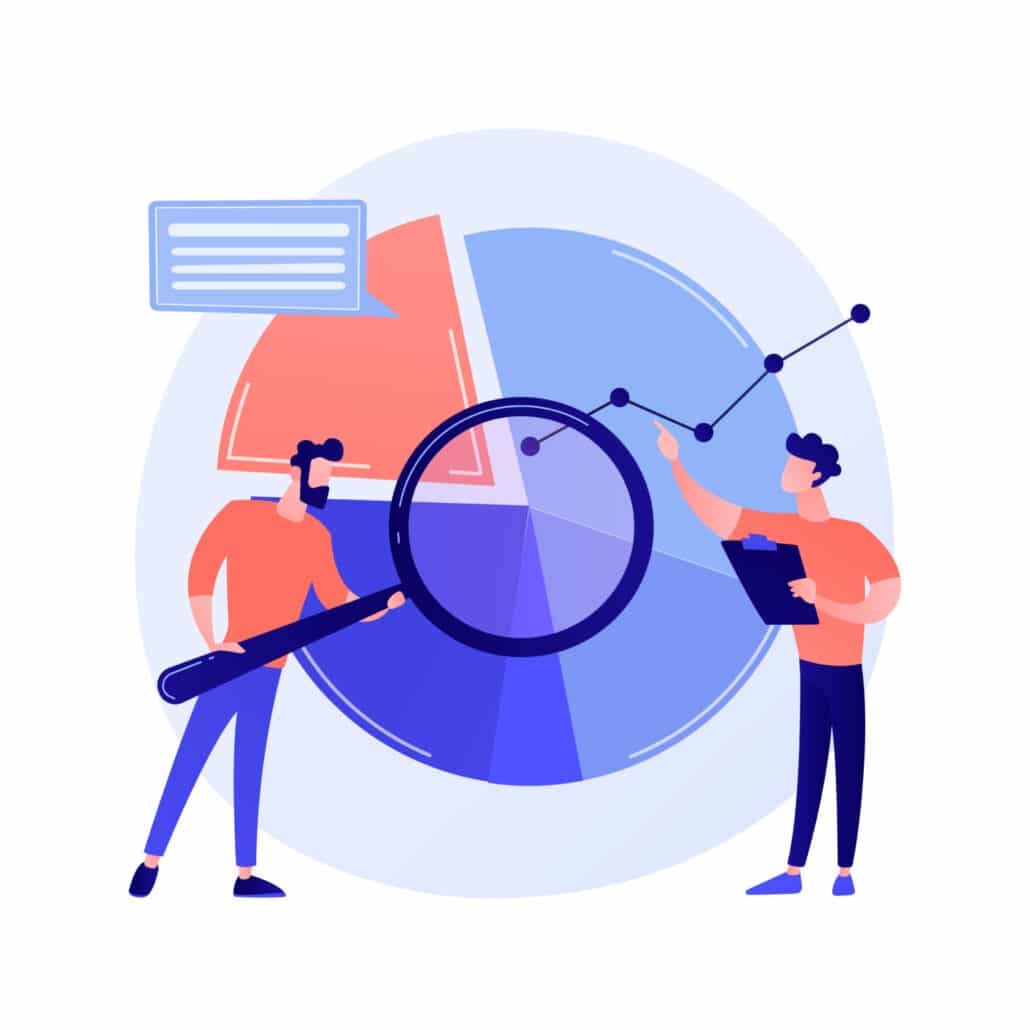 Strike a balance between workplace mental health and results
While a nosedive in online traffic is a nightmare for managers and marketers, it's also easy to overload yourself with work, which could lower the quality of your work and lead to all sorts of health problems such as insomnia, depression and anxiety.
Now that economies are reopening and travel is restarting, managers must recognise the importance of balancing wellbeing and productivity for themselves and their employees.
While companies may struggle with increases in annual leave requests for 2021, managing expectations and stress levels will be more advantageous than outright denying requests.
HubSpot Director Dan Tyre said: "In many cases, a no-meeting Friday or work from home Friday can increase sales people productivity."
Furthermore, employees tend to have higher productivity levels after returning from annual leave as they come back feeling more refreshed.
If several team members have taken time off work, ensuring that the other members of your team are aware of what needs to be prioritised will help maintain higher traffic levels during the summer slump.